A clean bank is essential for financial safety, security, and trust. When a bank is squeaky clean, customers can be sure that their money is being handled responsibly and that the bank is following all of the necessary regulatory guidelines. A clean bank also helps to create a positive public image, which attracts new customers and helps to foster loyalty from existing ones. A clean bank is a reflection of a strong, responsible, and reliable organization that customers can trust.
At Presidential Cleaning, our professional and high-quality bank cleaning services can't be beaten, and we take the time and care to ensure we pay attention to detail and get the job done right the first time. As a family-owned and operated business, we care about our customers first and foremost, and we are confident we can exceed your expectations with our cleaning services. Contact us today to learn more!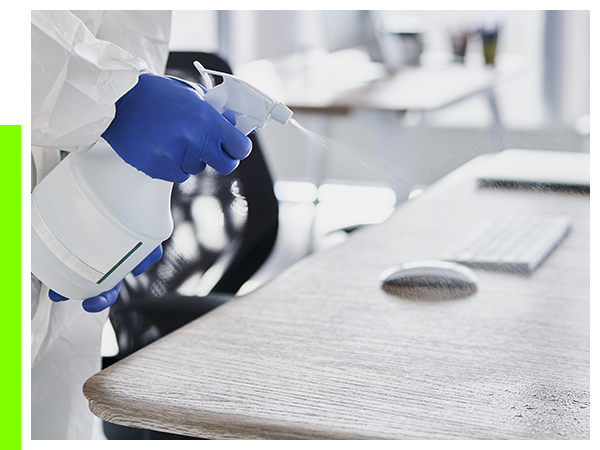 Sanitize and Disinfect
Sanitizing and disinfecting your bank is essential in keeping customers safe from spreading germs and other contaminants. Our services involve thoroughly cleaning and disinfecting all surfaces, including counters, ATMs, and other high-touch areas. Our sanitizing and disinfecting services are essential for reducing the risk of spreading illnesses and helping to keep customers and employees healthy.
Our services include wiping down all surfaces with a hospital-grade disinfectant, including desks, counters, and door handles. All bathrooms and break rooms should also be disinfected on a regular basis to ensure a safe and healthy environment.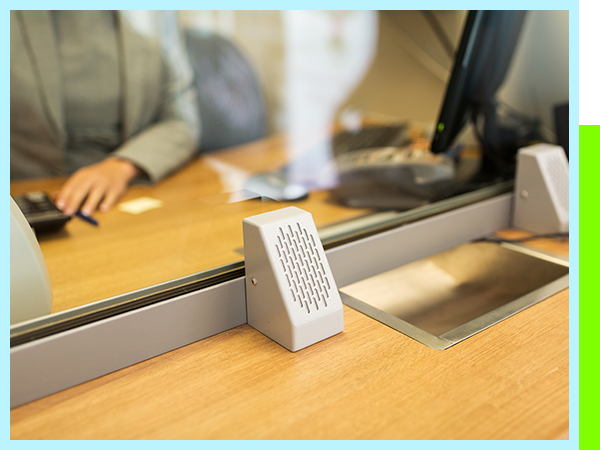 Thorough Dusting
A thorough dusting of your bank is a great way to keep the area clean and organized. Our dusting services can help you maintain the cleanliness and tidiness of your bank by removing dust, dirt, and debris from the areas and surfaces within the bank. These services can also help you maintain the overall aesthetic of your bank and improve customer experience. Thorough bank dusting services can help you ensure that your bank provides a safe and hygienic environment for both customers and employees.
Custom Cleaning
Our custom cleaning services offer comprehensive solutions to keep your bank's premises neat and tidy. These services include dusting, vacuuming, mopping, and general cleaning to ensure a hygienic and professional atmosphere. Specialized cleaning products and equipment are used to provide the highest level of cleanliness and to make your banking environment healthier for customers and employees alike. Your bank can also benefit from custom cleaning services for deep cleaning of carpets, floors, and upholstery. These services may involve the use of specialized cleaning products and techniques to ensure thorough cleaning of the premises.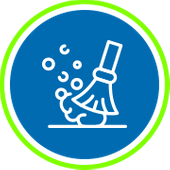 dusting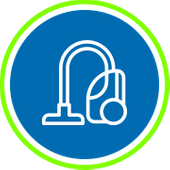 vacuuming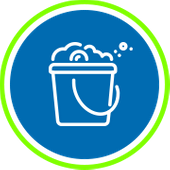 mopping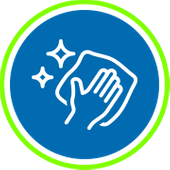 general cleaning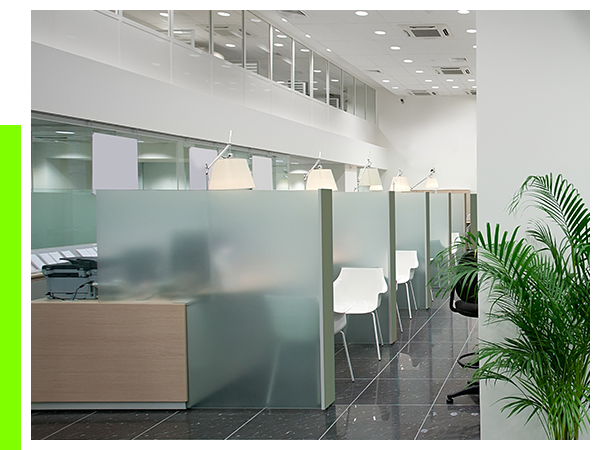 Why Choose Us?
Not only are we experienced in what we do, but we also are a fully insured, bonded, family-owned, and professional cleaning service you can count on when you need your bank cleaned. Nevertheless, we understand you need your premise cleaned sooner rather than later, and it is our goal to get to you as soon as possible and complete the job in a timely manner. Are you ready to receive a quote? Reach out to us today! We will always be transparent about what you can expect from your service with us.
At Presidential Cleaning, allow our team of cleaning experts to clean your bank so you don't have to stress. Our custom cleaning options ensure nothing is missed during the cleaning process, and we understand a properly cleaned bank is essential for the overall satisfaction and safety of customers. If you have any questions about the services we offer, feel free to give us a call at your convenience!