Schools, Universities, Preschools, and Daycares
When you run a school, daycare, university, or preschool, safety is the top priority for both students and staff. Presidential Cleaning in New Jersey helps make it easy to keep everyone protected against germs and bacteria with professional commercial cleaning services that will address all high-volume, high-touch environments. Our school, preschool, and daycare cleaning services fully comply with the Healthy Schools Campaign's Green Clean Schools program. Presidential Cleaning has continuously delivered high-quality, customized education facility cleaning services for over 20 years.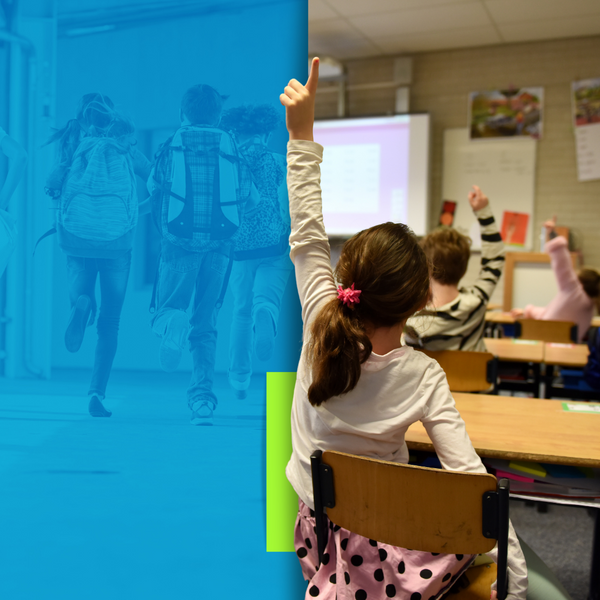 Family Owned and Operated Business
We are a fully insured and bonded family-owned professional commercial cleaning company in New Jersey.
Licensed by the state of NJ. We are not a franchise, but rather a locally owned and operated business.
Our team prioritizes the best customer service by providing around-the-clock scheduling options for your convenience, 7 days a week, and customizable cleaning plans.
We provide all the professional cleaning supplies and equipment to tackle the toughest cleaning job
We leave your Facility bright and shining cleaning
All of our employees have been background checked
To ensure perfection, the owner personally performs on-site inspections
Electrostatic Disinfecting Services
Electrostatic Disinfection protocol is an advanced technique for deep cleaning and disinfecting high-touch areas of a property. This method uses an electrostatically charged sprayer to create an even mist of biocidal disinfectant that is attracted to surfaces like a magnet. The process works to ensure that all surfaces are properly covered and disinfected, leaving no area untouched or missed.
Our Two Step Process
Presidential Cleaning provides a 2 step Electrostatic cleaning process to ensure that your school, preschool, or daycare is free of pathogens.
Step 1 includes a deep cleaning and disinfection of all high-touch areas of your space. This process includes:
Step 1:
1. Thoroughly clean all surfaces to remove dust, dirt, spills, and stains
2. Using a healthcare-grade wipe, disinfect all surfaces
Step 2:
We treat all areas with an approved disinfectant applied by an electrostatic spray machine by using our 360-degree spray nozzle on the largest droplet setting. We make sure that the surfaces being treated are saturated for at least 2 minutes to allow the disinfecting spray to kill bacteria and pathogens on each surface. Please allow 30 minutes for disinfecting spray to work, and you can reoccupy the space.
Schedule Accommodations
When it comes to cleaning school facilities, the numerous events, holidays, and breaks listed on school calendars can present a scheduling quandary. The good news is that Presidential Cleaning has a proven track record of working with schools to identify the most effective schedule to meet your cleaning needs accordingly to your hours. Our locally-owned business prides itself on providing top-notch service that exceeds expectations.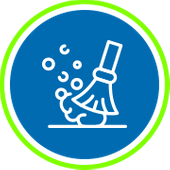 Dusting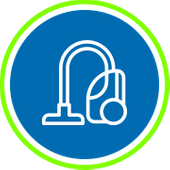 Vacuuming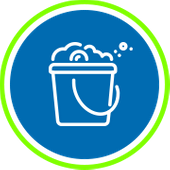 Mopping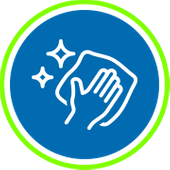 Disinfecting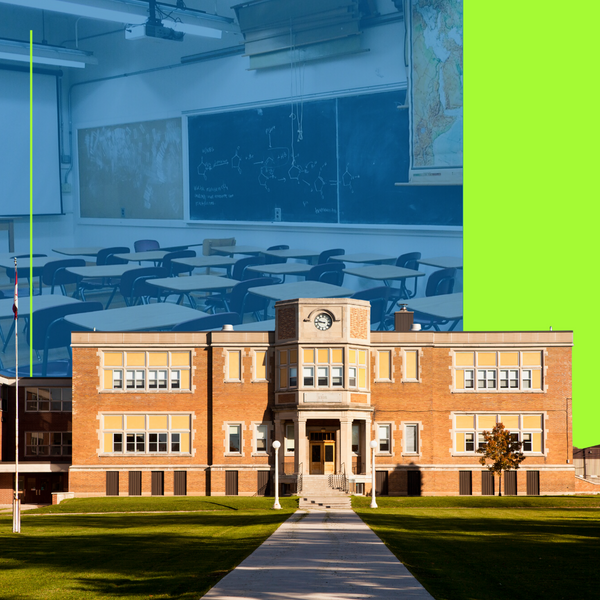 How Commercial Cleaning Can Support Better Education.
Clean, sanitary, and disinfected spaces help to ensure a healthy environment for both staff and students alike. Commercial cleaning services for schools encompass more than just the classroom. At Presidential Cleaning, we will work with you to cover lockers, cubbies, lecture halls, hallways, dining areas, bathrooms and more! Partnering with a commercial cleaning company may also offer the following support for you education institution and staff:
- A commercial cleaning service can collaborate with custodial staff to offer extra support.
- A spotless environment, healthy staff, and students can greatly contribute to your school leaving a good impression on prospective students and families.
- High-touch cleaning and disinfection services can curb the spread of bacteria and germs in classrooms. This will help you minimize days missed from school.
Adhering to the Highest Standards In School Cleaning Services In New Jersey
Contact our expert team today to create a custom commercial cleaning schedule and plan for your school, university, preschool, or daycare. We look forward to meeting you and to showing you what makes Presidential Cleaning the best commercial cleaning service in New Jersey.