Comprehensive Medical Office Cleaning Services:
When it comes to maintaining a clean and hygienic medical office, partnering with a responsive and professional cleaning service is crucial. At Presidential Cleaning, we have a proven track record of delivering high-quality, customized medical office cleaning services. Our expertise extends to handling all aspects of Medical Office Facility Cleaning, from meticulous disinfection and prevention of nosocomial infections, MRSA, and cross-contamination to addressing general cleanliness concerns.
As a fully insured and bonded family-owned professional cleaning service, your protection is our top priority. We are proud to be licensed by the state of NJ, offering assurance and credibility in our services. Unlike franchises, we bring a personal touch to our work, ensuring elite customer service that goes above and beyond. Our commitment to your satisfaction is unwavering, and we are available around the clock, seven days a week, to accommodate your schedule and convenience.
Presidential Cleaning equips our dedicated team with all the necessary professional cleaning supplies and state-of-the-art equipment to tackle even the toughest cleaning jobs. Rest assured that your medical office will be left bright, shining, and thoroughly cleaned. To maintain the highest standards of trust and security, all our employees undergo rigorous background checks. Additionally, our owner personally performs on-site inspections to ensure every detail is attended to and perfection is achieved.
Choose Presidential Cleaning for a reliable, professional, and tailored medical office cleaning service. Contact us today to discuss your cleaning needs and experience the difference we can make in maintaining a pristine and safe environment for your medical office.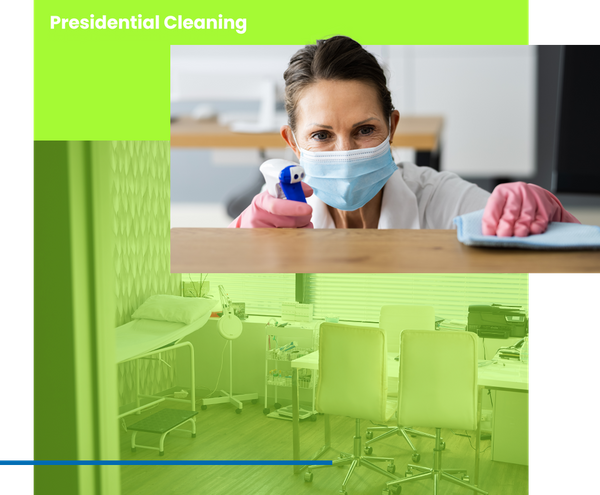 Specialized Cleaning Techniques and Equipment:
Presidential Cleaning employs specialized cleaning techniques and state-of-the-art equipment to provide the highest standards of cleanliness and sanitation. We utilize HEPA vacuums to capture airborne particles effectively and microfiber cleaning cloths to trap and remove dust and dirt from surfaces. Our eco-friendly disinfectants are hospital-grade and proven to eliminate harmful bacteria, viruses, and pathogens. With our advanced cleaning tools and methods, we ensure a thorough and effective cleaning process for your medical office.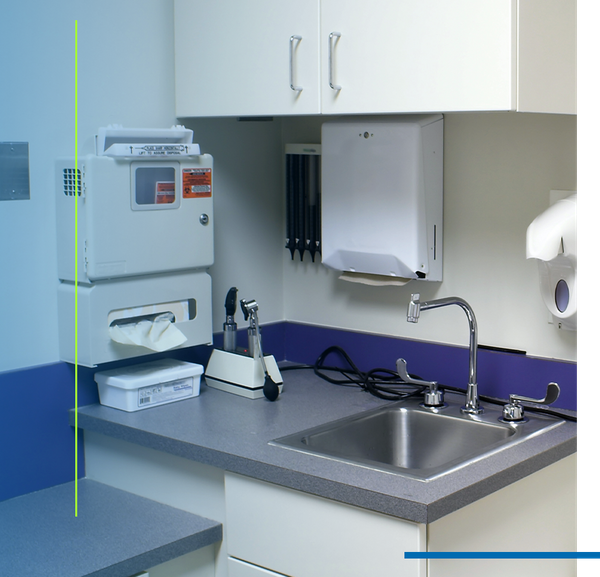 Infection Control and Cross-Contamination Prevention:
The prevention of infections and cross-contamination is paramount in medical environments. At Presidential Cleaning, we have a deep understanding of infection control practices and implement strict protocols to safeguard the health of your patients and staff. Our cleaning professionals adhere to guidelines set forth by the Centers for Disease Control and Prevention (CDC) to ensure the proper disinfection of high-touch surfaces, medical equipment, and common areas. By using industry-approved disinfectants and following rigorous cleaning procedures, we minimize the risk of nosocomial infections and cross-contamination in your medical office.
Compliance with Regulatory Standards:
Presidential Cleaning is committed to upholding all applicable regulatory standards in the cleaning of medical offices. We are well-versed in the regulations set forth by organizations such as the Occupational Safety and Health Administration (OSHA) and the Health Insurance Portability and Accountability Act (HIPAA). Our cleaning practices align with these standards to protect patient confidentiality, maintain workplace safety, and meet the stringent requirements of healthcare regulations. When you choose us for your medical office cleaning needs, you can rest assured that your facility will be in compliance with all relevant regulatory guidelines.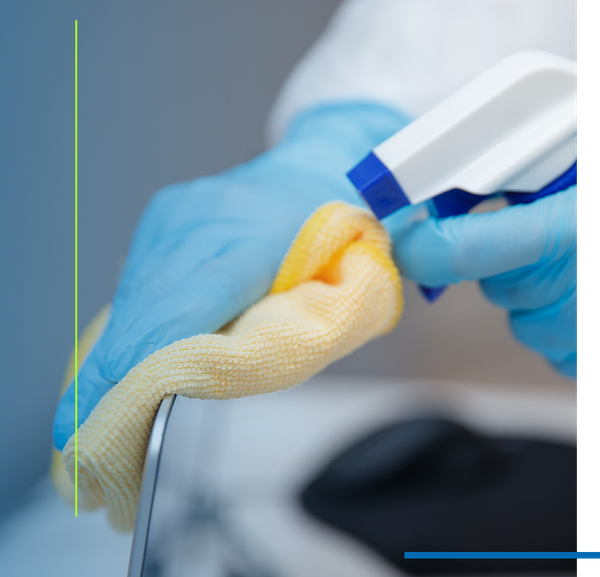 Highly Trained and Screened Cleaning Staff:
We understand the importance of trust and professionalism when it comes to cleaning medical offices. All our cleaning staff undergo rigorous screening processes, including background checks, to ensure your peace of mind. Our team is comprised of highly trained professionals with expertise in medical office cleaning. They are knowledgeable about the specific cleaning requirements of medical facilities and stay up to date with the latest cleaning techniques and industry best practices. You can trust that our cleaning staff will provide the highest level of service and maintain the utmost professionalism while working in your medical office.
Customized Cleaning Plans:
At Presidential Cleaning, we recognize that every medical office is unique and requires a customized cleaning approach. We work closely with medical office owners and managers to understand their specific cleaning needs and develop tailored cleaning plans. Our team will collaborate with you to create a cleaning schedule and checklist that addresses your facility's requirements, taking into account factors such as the size of your office, the number of patients you see, and any specific areas of concern. With our customized cleaning plans, we ensure that your medical office receives the attention it deserves, promoting a clean and welcoming environment for all.
Work With New Jersey's Best Commercial Cleaners
We're keeping it clean. Over 2000 bookings completed.