National Accounts and Franchises
Presidential Cleaning Is Currently Accepting National Accounts and Franchises
Have multiple locations? We have you covered!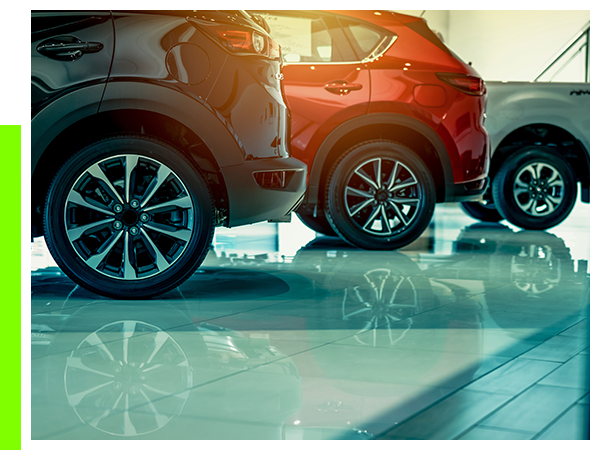 Comprehensive Commercial Cleaning For National Accounts
Presidential Cleaning New Jersey's Best Commercial Cleaning Company is proud to provide top-rated commercial janitorial and facility maintenance services for large national-scale clients. Our goal is to save you both time and money. Instead of managing numerous contracts with various vendors, our comprehensive services allow you to consolidate your cleaning requirements into one convenient agreement. Say goodbye to the hassle of juggling multiple contracts, invoices, and service contacts.
Top-Rated Commercial Cleaners in New Jersey
At Presidential Cleaning we pride ourselves on having an exceptional client retention rate, which is a testament to our commitment to professionalism and cultivating long-term relationships. We understand the importance of maintaining a high level of service quality, and that's why each of our accounts is assigned a dedicated point of contact. This individual is responsible for ensuring that our clients receive top-notch quality assurance and that they are recieving a tailored janitorial plan for their locations.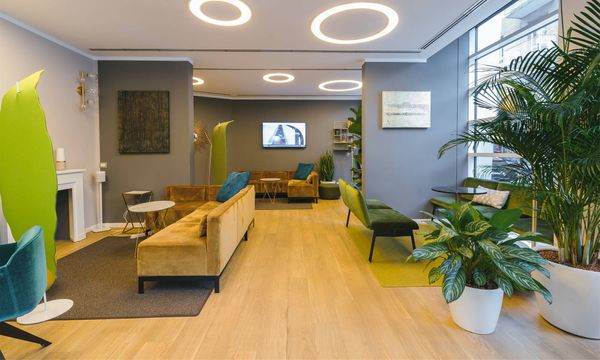 Our National Accounts
We provide janitorial and facility maintenance services for a variety of national accounts. Our commercial janitorial services are perfect for:
Medical facilities
Corporate headquarters and other offices
Warehouses and distribution/fulfillment centers
Banks and other retail facilities
Educational facilities
Manufacturing facilities
Government buildings
Restaurant Franchises
And More!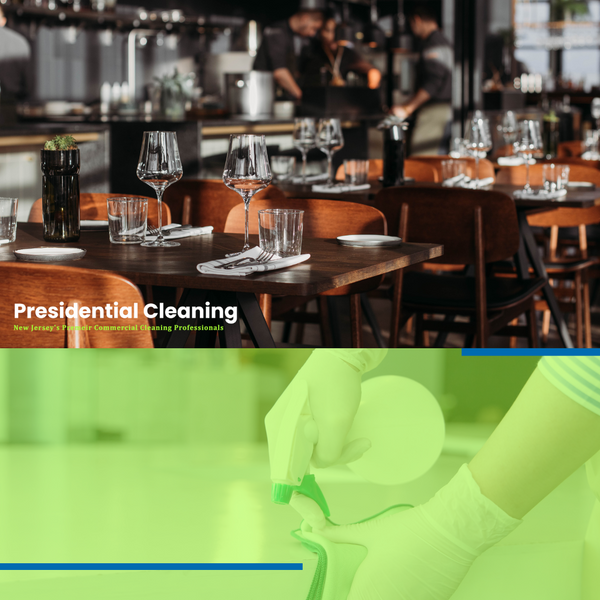 Get the Same Level Of Clean At All Of Your Locations
With Presidential Cleaning, your network of facilities can count on us for consistent, top-of-the line commercial cleaning services. We offer competitive pricing and the convenience of one contract that covers all your locations. You no longer need to manage multiple contracts with different vendors. With Presidential Cleaning in NJ, you will receive one invoice for all your locations, streamlining your administrative processes.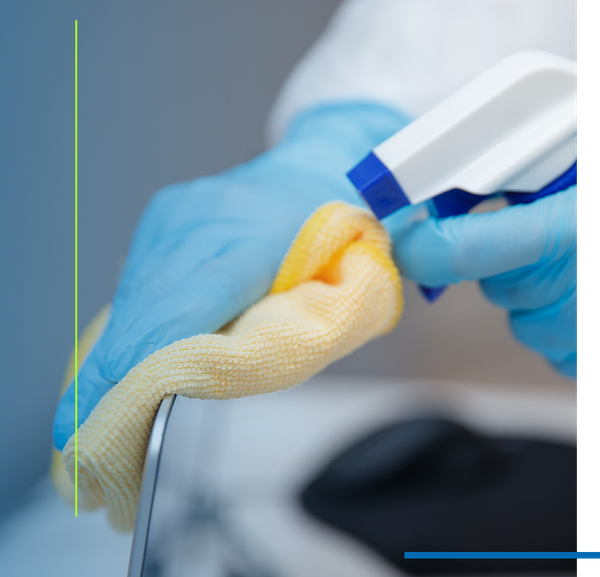 Highly Trained and Screened Cleaning Staff
We understand the importance of trust and professionalism when it comes to cleaning for our national clients. All our cleaning staff undergo rigorous screening processes, including background checks, to ensure your peace of mind. Our team is comprised of highly trained professionals with expertise in cleaning for national accounts. They are fully knowledgeable about the specific cleaning requirements of your facility and stay up to date with the latest cleaning techniques and industry best practices. You can trust that our cleaning staff will provide the highest level of service and maintain the utmost professionalism while working in your locations.
Work With New Jersey's Best Commercial Cleaners
We're keeping it clean. Over 2000 bookings completed.