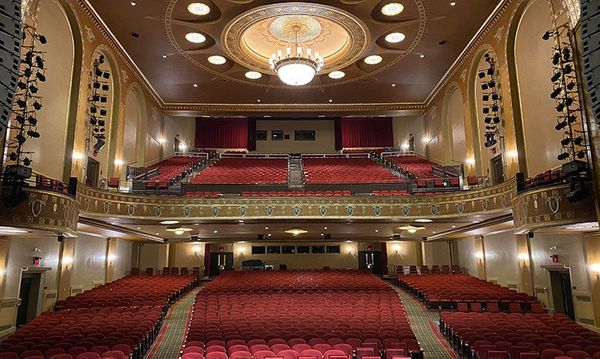 Presidential Cleaning NJ-Theater Cleaning
Welcome to Presidential Cleaning NJ, the leading provider of theater cleaning services in New Jersey! We understand the importance of maintaining a clean and hygienic theater environment for your guests, performers, and staff. With our expertise and commitment to quality, you can trust us to deliver outstanding results every time.
Our theater cleaning services are tailored to meet the unique needs of your venue. Whether you operate a small community theater or a large performing arts center, we have the skills and resources to handle any cleaning challenge. We use advanced cleaning techniques and eco-friendly products to ensure that your theater is spotless and free from harmful contaminants.
At Presidential Cleaning NJ, we understand that a clean theater is essential for providing a positive customer experience. That's why we work tirelessly to ensure that every surface is thoroughly cleaned and disinfected, from the lobby and restrooms to the stage and dressing rooms. Our team of experienced cleaning professionals is trained to handle all types of cleaning tasks, from sweeping and mopping to deep cleaning carpets and upholstery.
Flexible Scheduling
We also offer flexible scheduling options to accommodate your busy performance schedule. Whether you need daily, weekly, or monthly cleaning services, we can work with you to develop a customized cleaning plan that meets your specific needs and budget.
Get A Quote Today For Your Theater
At Presidential Cleaning NJ, we are committed to providing the highest level of customer service and satisfaction. We take pride in our work and strive to exceed your expectations every time. Contact us today to learn more about our theater cleaning services and how we can help keep your venue looking its best.
Check Out Our Other Commercial Cleaning Services In New Jersey
In addition to our theater cleaning services, we also offer a wide range of commercial cleaning solutions, including office cleaning, medical facility cleaning, and retail cleaning. Our comprehensive cleaning services can help you create a healthier and more productive work environment for your employees and customers.